Acest eveniment a trecut.
Memories of exclusion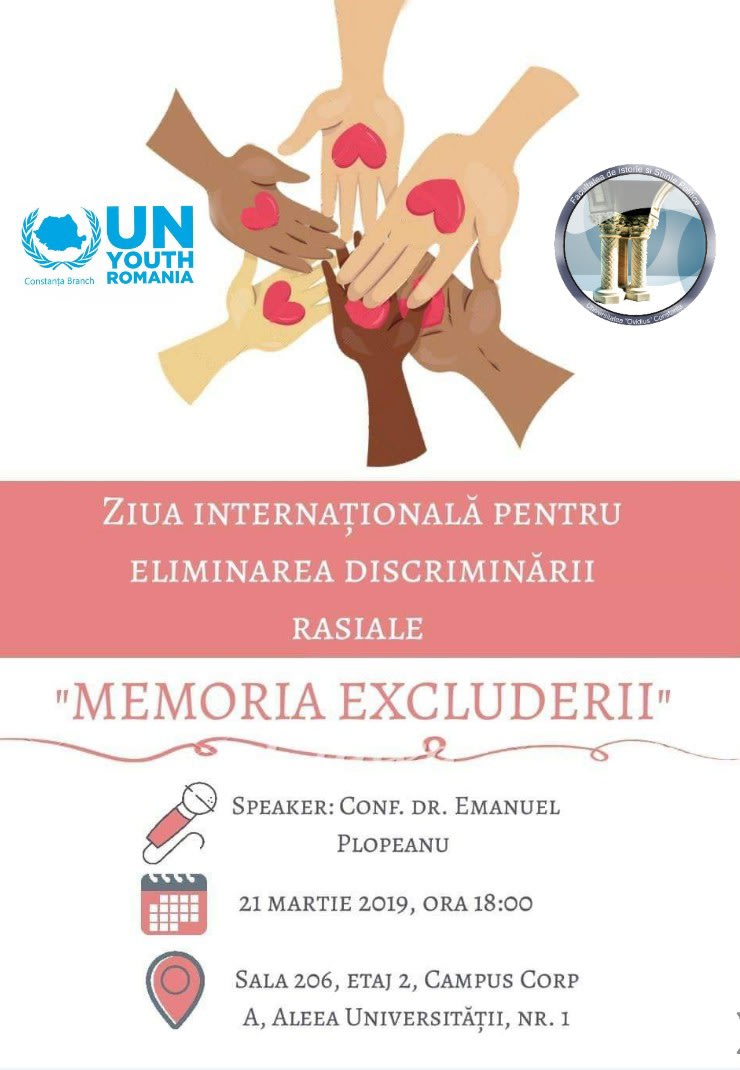 International Day for the Elimination of Discrimination. was proclaimed by the UN General Assembly in 1966, by resolution 2142. On March 21, it was elected in memory of the 69 people killed by police in 1990 in Sharpevill, South Africa, during a peaceful demonstration against the laws justified apartheid, that is, the policy of racial segregation practiced until 1991 by the government of the Republic of South Africa. ,, " marked this moment with a conference held by Assoc. Dr. Emanuel PLOPEANU.